Design editing building jourchin company with more than 40 year of experience of its managers in the filed of consulting designing and implementing uarious types industrial projects hotels and multi –purpose
Complexes were established in 2017 the company according to research in the construction industry industrial production approach facilitation and acceleration of implementation and resistance and strength along with beauty with the design and presentation of new methods of execution in the filed of dry building facades is targeted.
The result of the research of the company s experts is the presentation of the method of implementing brick facades which has been welcomed by architects and building in several projects. the company s services are currently consulting designing manufacturing connections and performing dry facades and the company s experts and technical information this field. We hope that with the efforts and creativity of young professional and we will be able to  take more effective steps in the construction in dustry.
Jourchin s dry brick facade
The structure of this complex is designed in such away that wile it is firmly connected to the skeleton of the building it shows resistance to earthquakes completely separately and by the earthquake in an integrated manner.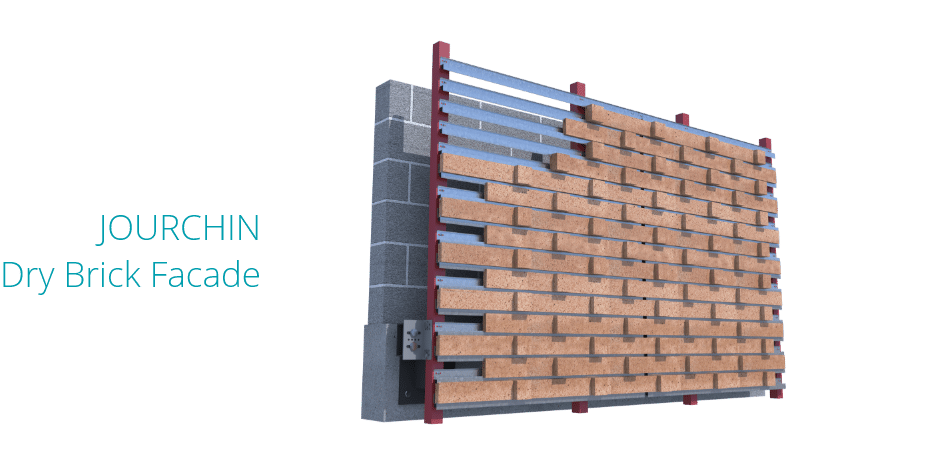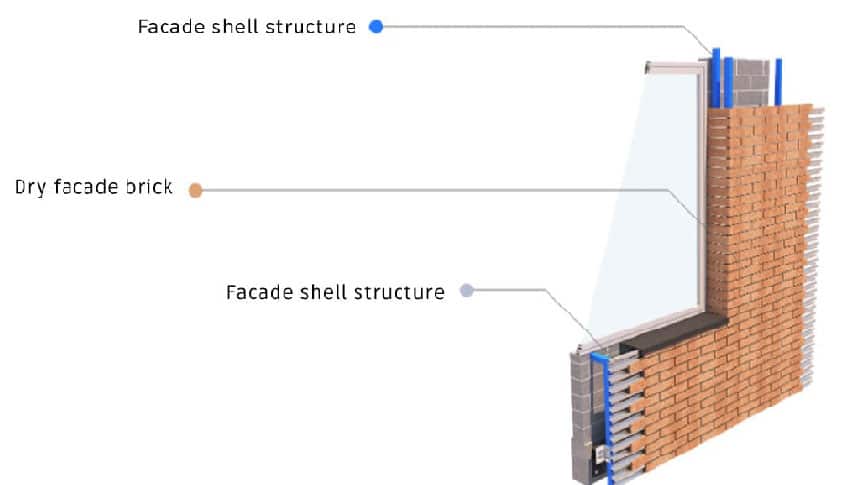 Some of the benefits of dry brick facade
Reduce at least 50% of the facade  weight dramatically increase the speed of execution and arrangement of brick cost- effective and adaptable the possibility  of execution on all types of arches and domes implementation of brick on any type of wall and structure with any structure contrary to the mortar method  do not consume and prevent water wastage.
A high-performance assembled dry facade that based on the philosophy of green and environmentally friendly buildings has the ability  to combine several models of insulation method .